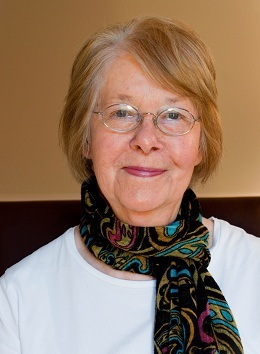 Harriet Hodgson
Office:
(507) 252-5939
Email:
harriethodgson@charter.net
Website:
www.HarrietHodgson.com
Expertise/Topics: Grief Reconciliation/Recovery, Grand parenting (raising grand kids), Writing and Inspiration.
Member Since: July, 2012
World Speakers Association, 2012-Present
American Professional Speakers Association, 2012-Present
Minnesota Speakers Association, 2012-Present

Bio: Harriet Hodgson has been a freelance writer for 35+ years and authored 31 books, including her latest, Help! I am Raising My Grandkids: Grandparents Adapting to Lifes Surprises. All of her writing comes from experience and her recent work focuses on grief recovery and grandparenting. I never expected to write about these things, she admits, but life intervened. Hodgsons story is so unbelievable she could hardly believe it herself.
In 2007 she lost four family members, her daughter, father-in-law, brother, and former son-in-law. Her daughter and her ex-husband died from the injuries they received in separate car crashes. Their deaths made her twin grandchildren orphans and the Hodgsons GRGs - grandparents raising grandchildren. Raising teens while grieving has been the biggest challenge of Hodgsons life.
She is not alone. According to the US Census Bureau, about 10% of all grandparents in the nation are raising their grandkids. Nineteen percent of preschoolers are cared for by grandparents while their mothers are working, according to 2010 census figures. When Hodgson searched for information, she could not find what she needed, and wrote Help! I am Raising My Grandkids.
Hodgson has a BS from Wheelock College, MA from the University of Minnesota, taught for a dozen years, written books for youngsters and adults. She is a Forum Editor/Writer for the Open to Hope Foundation website and a columnist for the new Caregiving in America magazine. Hodgson is the author of six grief resources:
* Smiling Through Your Tears: Anticipating Grief, Lois Krahn, MD, co-author
* Writing to Recover: The Journey from Loss and Grief to a New Life
* Writing to Recover Journal (with 100 writing prompts)
* 101 Affirmations to Ease Your Grief Journey: Words of Comfort, Words of Hope
* The Spiritual Woman: Quotes to Refresh and Sustain Your Soul
* Happy Again! Your New and Meaningful Life After Loss
A popular speaker, Hodgson has been on more than 160 radio talk shows, including CBS Radio, and dozens of television stations, including CNN. She has spoken at public health, Alzheimers, bereavement, and church conferences. Hodgson has several presentations:
* Getting Your Book Published: Is Print on Demand for You?
* Affirmation-Writing: Confirming Your Life and Yourself
* Steps to a New Life: Creating a Healing Path after Loss
* Raising Grandkids is not for Wimps! New Trends, New Tips
Please visit www.harriethodgson.com for more information about this busy author and grandmother. To contact her send an email to harriethodgson@charter.net or call 507-252-5939.

__________________________________________