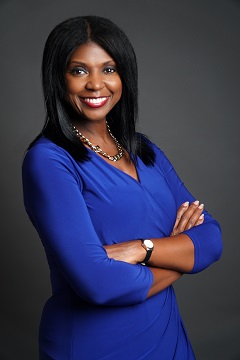 Karen Shirley
Direct:
(678) 499-3341
Email:
karentshirley@gmail.com
Website:
www.karentshirley.wix.com/tcpsp
Expertise/Topics: Women Empowerment Coach, Speaker, Corporate Motivational Speaker, Corporate Coach and Teen Summit Empowerment Coach/Teen Motivational Speaker.
World Speakers Association, 2018-Present
American Professional Speakers Association, 2018-Present
Georgia Speakers Association, 2018-Present

Bio: Karen is a Motivational Speaker, Life Coach, Director, Playwright and Acting Coach. Karen is the Author of four books Idle Mind is the Devil's Workshop, Everyday Blessings, Mastering the Arts in the Workplace.
Karen has written several plays that have been performed on main stage theatre houses, performances at the 14th Street Playhouse and The Cobb Civic Center Jennie T. Anderson Theatre. Karen's Repertoire of plays includes I'm Coming Out; All-Stars Shine The Musical, Lights! Camera! Action! Getting N The Business, Christmas In The Hood, Spades of Black, Shades Of Black, Building A Strong Community, Young Voices Of Tomorrow, Christ The King, We Tell The Story, The Black Journey and Rhythm To The Beat, Pajama Party, Lights Out No Ones Is Watching, Lessons From The Porch, and Ladies of Sophistication. Karen has had the opportunity to direct The Wiz in 2012 at the 14th Street Playhouse road. "The theatre is the stage where real life is revealed, and truths are confronted."
__________________________________________