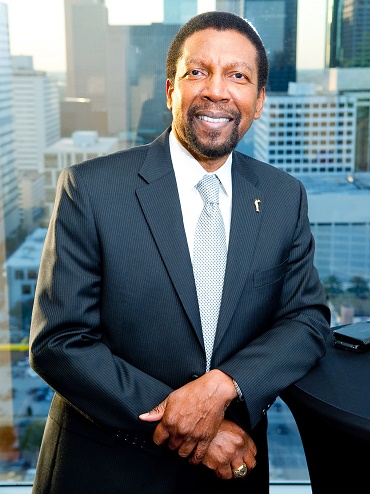 J Thomas Smith
Main:
(713) 529-9800
Alt.:
(281) 895-2900
Email:
drjtsmith@gmail.com
Website:
www.JThomasSmith.com
Expertise/Topics: Motivation and Inspiration.
Member Since: September, 2015
Membership Expires: September, 2025
World Speakers Association, 2015-Present
American Professional Speakers Association, 2015-Present
Texas Speakers Association, 2015-Present

Bio: J Thomas Smith brings his fascinating and unique background as a radio personality on one of Houston's most popular radio stations, and his careers as a mental health professional and attorney to captivate audiences locally and nationally. His interactions with the famous and not so famous inspired him to author the motivation/inspirational book, The Secret to a New Life (In 21 Days).
His latest book project, America Under the Influence, addresses the scope of the country's addiction to drugs, alcohol, texting, the Internet and other behaviors. He is an inspiring inspirational, motivational and business speaker that will help your audience rise to greater heights of achievement.
J Thomas easily connects with audiences and demonstrates how one can draw from inner resources to achieve success in business, interpersonal personal relationships, and creativity. He is available to travel the world with his presentations, The D.A.M. Process to Discovering the Hero Within, 5 Ways to Improve Customer Relations, Improve Your Bottom Line with a Drug-Free Workforce, The Secret to Academic Success and Coaching Yourself to Success. J Thomas shows individuals and companies how to achieve their highest aspirations using universal success principles.
Throughout his career, J Thomas has garnered accolades from community and professional organizations. He was named "Air Personality of the Year on Pop Radio" by Black Radio Exclusive Magazine (BRE) and has been nominated for induction into the Texas Radio Hall of Fame. He has been named a Top Lawyer by D-Mars.com. As a SAG member, he has appeared in a number of training and industrial films.
J Thomas is an attorney with a general federal law practice focusing on immigration and naturalization and consumer bankruptcy. He is a mental health consultant who provides drug assessment educational services to businesses. As a talk show host he addresses business, political social and other issues affecting the community. He is called upon frequently by various media outlets as an expert in addictions, law, mental health and motivation.
J Thomas lives in Houston, Texas. He is a member of the Screen Actors Guild, American Federation of Television and Radio Artists, World Speakers Association, American Professional Speakers association, Texas Speakers Association, National Bar Association, Houston Bar Association, American Mental Health Counseling Association, American Corrections Association and other professional organizations

__________________________________________