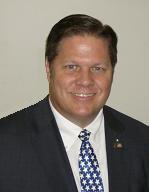 PUSH the Play Button Above
to Hear an Introduction to
"Secrets of the Best Professional Speakers"
www.InstantAudios.com
1. Discover Your Life Passion.

"Discover Your Life Passion" Preview
by Gary Conner
2. Understand The Value Of It.
3. Become A Leading Authority On It.
4. Master Presentation Skills To Share It.
5. Establish Business Systems To Manage It.
6. Create Products To Help Others Learn It.
7. Brand It With Your Name.
Here's what people are saying about the
"Secrets of the Best Professional Speakers"TM
Conference Class.
~
GREAT SEMINAR!
The Pyramid of Products is awesome!
I am psyched for success!
The keys to success.
Excellent!
YOUR FREE MINI-POSTER OF "SECRETS OF THE BEST PROFESSIONAL SPEAKERS"
(For best results, use a color printer to print and then laminate.)
One Conference Class Tele-Seminar Is FREE For WSA Members Every Year.
WSA Member, Just E-mail Us Below To Register:
(Be Sure To Include Your Contact Information.)
Email: Secrets-MembersRegistration@WorldSpeakers.org
Thanks for visiting our website.
For more information about becoming a member of the World Speakers Association,
e-mail us at the address below:
Contact Information:

World Speakers AssociationSM
7102 Mardyke Lane
Indianapolis, Indiana 46226-1804
(317) 547-4679, Ext. 144
SecretOfTheBest@WorldSpeakers.org
Copyright (c) 2001-2018 All Rights Reserved.

<!>