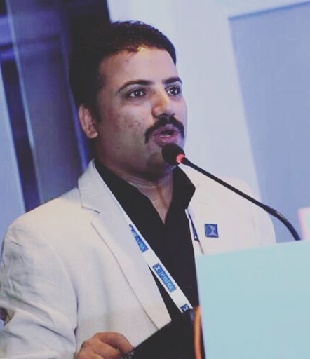 Manoj Asrani
Main:
91-773-899-9991
Alt.:
91-845-199-9991
Email:
Manoj.asrani.iimc@gmail.com
Website:
www.ManojAsrani.com
Expertise/Topics: Real Estate Investment & Motivation.
Member Since: August, 2016
Membership Expires: August, 2017
World Speakers Association, 2016-Present
Indian Speakers Association, 2016-Present

Bio: Manoj is a distinguished industry leader in the areas of Sales and Marketing Strategy, Brand Management, Marketing Communication, Product Innovations and Launches. Currently serving as the VP, Sales & Marketing at JP Infra, Manoj has over 15 years experience of working in different roles within the real estate and product marketing industry. Manoj is well-respected and well-connected throughout the real estate & marketing fraternity and has been instrumental in developing highly successful and award-winning marketing programs.
Recognized as a brand change catalyst with years of success in selling volumes beyond targets, Manoj meticulously synchronizes the sales and marketing activities to gain maximum momentum and optimal results. Manoj has played pivotal roles for multiple national brand revamps, winning go-to-market strategies, evangelizing marketing platforms, and comprehensive sales numbers resulting in multi-million dollar deals. A rare blend of creative and analytical talents with strong business acumen, Manoj has won multiple awards and recognitions for himself and the organizations he has worked with. One of the most notable award was the coveted Masterbrand award he secured recently for JP Infra. Multiple Marketing Professional of the Year winner, Manoj - an IIM - A alumnus has high regard for knowledge sharing and progressive learning and has been an active speaker for a number of respected and acclaimed forums.

Thanks for visiting our website.
For more information about becoming a member of the World Speakers Association SM,
e-mail us at the address below or call our association management firm AMERICA'S BEST PROS at
011-317-549-1709, Ext. 144.
Contact Information:
World Speakers Association SM
7102 Mardyke Lane
Indianapolis, Indiana 46226-1804
IndianSpeakers@WorldSpeakers.Org
Copyright (c) 2001-2017, All Rights Reserved.


<!>