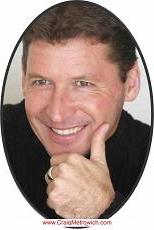 Craig Metrowich
Company: U R POWERFUL Coaching
Phone: 1-27(0) 824917701
Email: info@urpowerful.co.za
Website: www.craigmetrowich.com
Expertise/Topics: Leadership,
Personal Purpose, Inspring your staff Setting
Member Since: March, 2008
World Speakers Association, 2008-Present
South African Speakers Association, 2008-Present
Bio: Coming Soon

Thanks for visiting our website.
For more information about becoming a member of the World Speakers Association SM,
e-mail us at the address below or call our association management firm
AMERICA'S BEST PROS at
011-317-547-4679, Ext 144.
Contact Information:

World Speakers Association SM
7102 Mardyke Lane
Indianapolis, Indiana 46226-1804
SouthAfricanSpeakers@WorldSpeakers.Org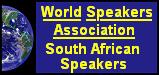 Copyright (c) 2001-2016, All Rights Reserved.


<!>